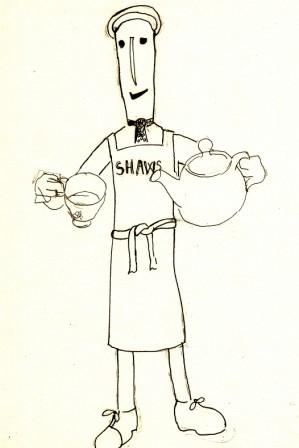 May 2nd, 2019
Posted by Shaws 1889
Shaws news
No Comment yet
WHAT'S YOUR ROLE AT SHAWS?
I am proud to say I'm not only a cook, I set up the machines, run the line and help out in warehouse when needed. I also do a bit of engineering!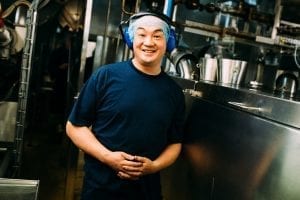 YOUR FAVORITE PART OF THE JOB?
The people! I don't dread seeing anyone at work
AND YOUR LEAST FAVORITE?
Dragging empty barrels outside – in winter your hands are freezing
TEA OR COFFEE?
Tea definitely – Yorkshire or Chinese. I've recently discovered Japanese seaweed tea, probably like Marmite for some
BEST ADVICE TO GIVE YOUR YOUNGER SELF?
Don't be stubborn. Explore all the possibilities life throws at you
WHAT'S YOUR MOTTO?
When you can't find the sunshine, be the sunshine!
WHAT INSPIRES YOU?
The short story of Robert the Bruce called Never Giving Up
WHAT'S THE WEIRDEST THING YOU HAVE EVER EATEN?
Catfish, chicken feet (delicacy in China) pigs tongue
SWEET OR SAVOURY?
Savory – Ritz crackers
WHAT WOULD BE YOUR LAST SUPPER?
Dim sum table – all the dim sums in the world and some chicken feet. No salads please! Followed by apple pie and custard and a full fat coke. And maybe a mug of Yorkshire tea
WHAT DO YOU LOVE MOST?
Painting – I drew the cartoon Mr Pickles and really enjoy my art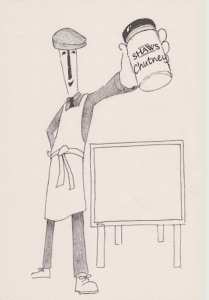 WHAT'S YOUR FAVORITE CHUTNEY?
Devilish Relish smothered on spare ribs or roast chicken. Yummy