Bicycles, Barnsley and Beetroot
Posted on 1st May 2019
Ey Up!
It's the grand Tour de Yorkshire from the 2 – 5 May.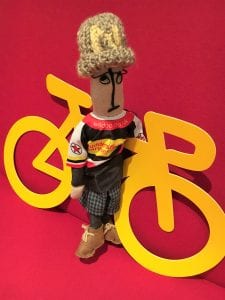 Five years ago, in July 2014, the worlds most iconic bike race, the Tour de France, held its first stages in Yorkshire. Road cycling exploded, not only in Yorkshire but all over the UK. With two previous British Tour winners in 2012 and 2013 with Wiggins & Froome, cycling had now, quite literally, come home. The legacy left behind is the annual professional bike race – the Tour de Yorkshire. Fast becoming a favourite in the professional's cycling calendar for its warm welcome (though the weather isn't always) and cheering crowds lining the route.
Cycling is close to the heart of many at Shaws, some of our team cycle to work and others pedal up t'hills of Yorkshire at the weekends. Walter and Norman Pickles have even been known to take to the tandem especially the first weekend of May!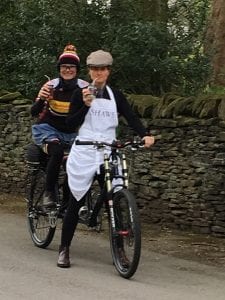 The Tour de Yorkshire also fields one of the best Women's Professional Cycle races on Friday and Saturday. Taking the same route as the men's race just a little earlier in the day. So on Friday we suggest you head out along the route somewhere between the start in Barnsley & finish in Bedale to cheer the cyclists on. Here are the times and routes to plan your day:
https://letour.yorkshire.com/tour-de-yorkshire-2019/womens-race/stage-1/map/
https://letour.yorkshire.com/media/3043/stage-1-women.pdf
Now then! You'll be needing a little snack whilst you're waiting patiently by the roadside for the Race caravan to come past before the main event. So we have a few suggestions for you involving Shaws Beetroot & Horseradish Chutney https://shaws1889.com/product/beetroot_horseradish/
It's a match made in heaven for a beef sandwich but also works well with oily fish such as salmon or mackerel.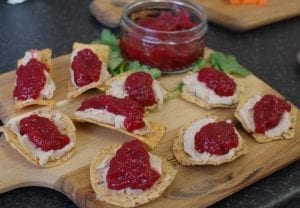 You can grab a jar from your local farm shop such as Blacker Hall just off the M1 Junction 38 or 39 https://www.blackerhallfarmshop.co.uk/or The Rhubarb Triangle http://www.therhubarbtrianglefarmshop.co.uk/Junction 29 off the M62.
If you feel like baking you could rustle up some of these easy to make pies and just take them cold with you to eat as part of your picnic the next day.
https://shaws1889.com/recipes/beefy-hand-pies/
We do hope you have a fantastic holiday weekend whether your bicycling in Barnsely or eating Beetroot – ENJOY!
Chapeau to all the riders participating in the professional and amateur cycling events in Yorkshire this weekend 🚵‍♀️🚵‍♂️