Business Continuity Statement RE: COVID-19
Posted on 20th March 2020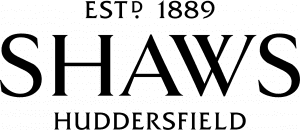 Dear Customer,
With the understandable concerns over the spread of Corona virus (Covid-19) and the health risks and isolation implications associated with this. We at Shaws are working hard to maintain our production and supply into customers. Uninterrupted supply of our products into your homes and businesses is a key focus. Whilst we continue to do this with as little disruption as possible, Shaws is a family run business and, as such, the safety of our family and colleagues remains the priority at all times.
The latest government advice is being monitored on a daily basis. We will be  updating our actions in line with any new recommendations. Whilst we are operating 'business-as-usual' in most aspects, a number of changes have been implemented. These include, minimising meetings and personal contact; restricting visitors to site; additional hand-washing; extra hygiene regimes; plus sanitizing hands on entry to site. There are no current  issues with the availability of materials to site. Meanwhile, we are working with our suppliers to monitor the situation.  Dual supply is in place wherever possible.
Going forward we remain committed to all of our customers. During these challenging and unprecedented times, we will do everything we can to support you and our staff. As the situation evolves we are committed to keeping you informed.
If you have any further questions please feel free to get in touch with us directly or via our website here.
Stay safe and well.
Regards,
Team Shaws