Back out tasting with customers!
Posted on 19th May 2022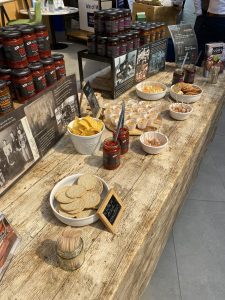 It's been a long time since we were able to have direct contact with our customers. We finally got back out there and had an amazing day with a fantastic response to our Caramelised Red Onion Chutney, …the star of the day however, was our new Habanero & Red Pepper Chutney!
Everyone was loving the Habanero Tortilla Cheesecake taster with it in.
Check it out as our recipe of the month! https://shaws1889.com/recipes/habanero-tortilla-cheesecake/