10 Ways To Eat Chutney
Posted on 26th March 2019
We're proper proud of our finest Yorkshire Chutneys and have been producing them for over 130 years. We use only the finest ingredients combined with years of experience to make every jar of Shaws Chutney.
We love nowt better than tucking into our reet tasty Chutney …it's not just reserved for curries you know!
Here are our Top 10 favourite ways of eating chutney…
1. With Cheese
Quite simply, eaten alongside cheese. It'll take your cheese board to the next level!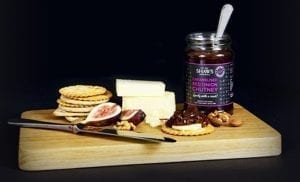 2. Pair up with Cold Meats
Eaten alongside a meat platter or with a pork pie is a classic food pairing that will jazz up real simple food.
3. As a Glaze
Puree the chutney in a food processor until it becomes a paste.  Dilute the paste slightly with water and use to glaze meats and poultry before roasting.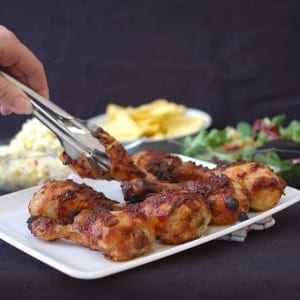 4. Mix it for a Dip
Add chutney to Mayonnaise, Greek yogurt or hummus and mix.  Makes a fab dip for Tortillas or Crudités!
5. Pair with Lamb or Poultry
It pairs beautifully with lamb or poultry. Just add a spoonful on the side of your roasted meat or poultry before serving and enjoy lightly spread over your meat.o
6. Serve on a Burger
Add as a topping on any burger in a bun.  We're partial to this dirty burger found on our website.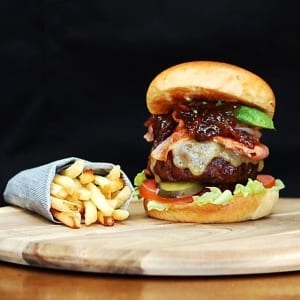 7. A Yummy Appetiser
Add a spoon of chutney to cream cheese and serve spread on a cracker.
8. With Roasted Sweet Potatoes
Preheat the oven to 200C. Scrub the sweet potatoes and chop into 1 inch chunks. Combine the chutney with the veggies (use about 30g of chutney per 900g of potatoes). Transfer to a roasting tin lined with parchment paper and roast for about 30-40 minutes until the sweet potatoes are tender.
9. Party Food
It's a great way to sweeten up homemade sausage rolls.  Simply add a thin layer of chutney to the sausage meat and spread over puff pastry before rolling up and sealing the edges.  Alternatively, these Sausage Pinwheels are a great twist on sausage rolls.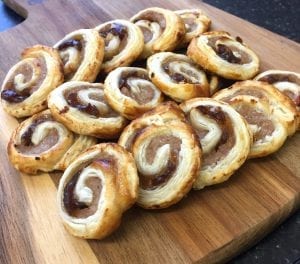 10. On Bruschetta
Top a slice of baguette with cream cheese, chutney and grated cheese and place under a hot grill until melted and bubbling.  See the recipe here.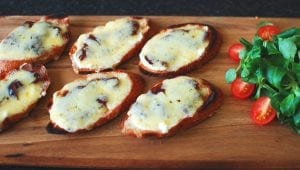 For more exciting ways to enjoy Shaws Chutney, simply visit our recipe inspiration page on our website.