WIN A Yorkshire Picnic for National Picnic Week
Posted on 7th June 2019
Yorkshire Produce
We're reet proud of our Yorkshire roots and not surprising really when you realise Yorkshire is God's Very Own Country and home to some marvellous tasting food.
Firstly, Shaws chutneys and relishes are produced t'up 'ere in glorious Huddersfield a little hidden gem tucked away in the rolling hills of Yorkshire.  Then two of our other favourite locally produced foods that complement our chutneys are Shepherd's Purse Buffalo Blue Cheese (an extremely creamy and decadent cheese with a punchy blue note) and Lottie Shaw's Stem Ginger Oat Cakes with Yorkshire Rapeseed Oil (rich, moist yet crumbly savoury biscuits)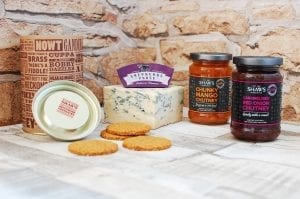 A triple reason for a celebration!!
We've all been making our wonderful products for many decades. In fact, we are celebrating our 130th anniversary this year. Lottie Shaw's family have been baking in Yorkshire since 1912 and Shepherd's Purse are celebrating 30 years in cheesemaking!!
That's why we have all teamed up to run a competition to mark the occasion. Also perfectly timed for National Picnic Week (21st-30th June).
We are offering THREE lucky WINNERS the chance to WIN a Yorkshire Picnic Selection of Shaws Caramelised Red Onion Chutney & Chunky Mango Chutney; Lottie Shaw's Stem Ginger Oat Cakes with Yorkshire Rapeseed Oil and a Shepherds Purse Buffalo Blue Cheese quarter (375g).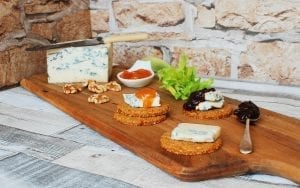 How to enter
To be in with a chance of winning ONE of these THREE prizes, all you need to do is pop over to our Facebook page https://www.facebook.com/shaws.huddersfield . LIKE the Facebook page and comment in the Facebook post with what your favourite picnic food is.  It'd be great if you could tell all your friends outside of Yorkshire about our wonderful food too! For more chances of winning make sure you like and comment on Shepherds Purse and Lottie Shaw's Facebook pages.
Closing date for the competition is 26 June 2019.  THREE lucky winners will be selected at random, one from each of the Facebook pages. You will be notified after this date.
Good luck!