Take a Look at our 130th Birthday Party Celebrations!
Posted on 12th September 2019
We had a reet good time celebrating our 130th Birthday last Friday with our staff, shareholders, suppliers, customers and tenants.  Pictured below is Annie, five-times-great-granddaughter of our founder George Shaw enjoying the 130th birthday party celebrations.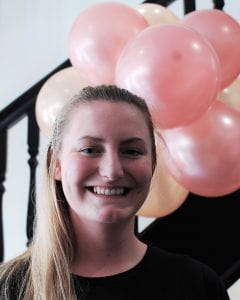 We gave away 130 jars of our famous Piccalilli to the first 130 people that came to our Storths Mill factory on Wakefield Road.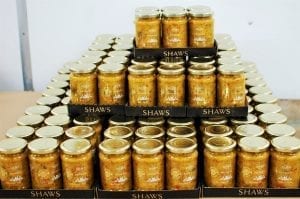 Here's Annie chatting to her Grandfather Martin Shaw (a fourth generation Shaw)…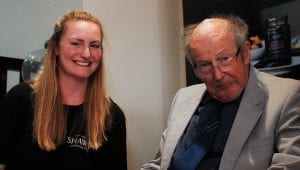 Lots of fun and games at our 130th birthday party. The Onion Pong was a real favourite!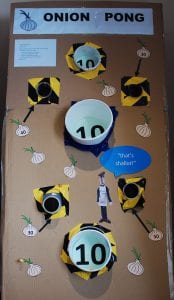 Our 130th birthday party spread – not forgetting of course our selection of chutneys and relishes – perfect with the crudités and the pork pie croquembouche centrepiece!
A fabulous day was had by all!