Shaws – how it all began
Posted on 23rd April 2019
We've been around such a long time t'up here in Yorkshire, some say we're 'as old as the hills'.  In fact 130 years old to be precise!
It started way back in 1889, when George Shaw, with his two sons Walter and Vincent, founded the company at Shaws Relish Works in Fitzwilliam Street Huddersfield as a General Merchants and Chemist. They sold many things from relishes and pickles to marrowfat peas and baking powder.
The business rapidly expanded and in 1913 it really needed more space so bought much larger premises at Storths Mill on Wakefield Road.  Walter became the General Manager and later, his sons Norman and Malcolm joined the business.  We're pleased to say it was a good move, as we're still at these premises today!
In 1953, we were onto the 4th generation of Shaw when Martin, Norman's youngest son, joined the business.  He became a master vinegar brewer and developed a reet passion for pickles.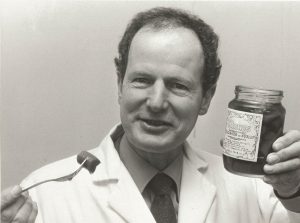 In 1967 a second family joins Shaws as Norman spots a story in the local paper about a local lad, who had just passed his Chartered Company Secretary exams with great success. Terence Peace joins as company secretary, becomes a director two years later and remains great friends with Martin Shaw to this day.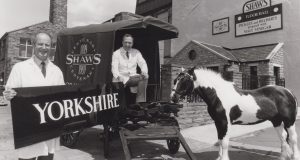 Today, our chairman Matthew Shaw is the fifth generation Shaw.  Our Managing Director, Jan Docker, took over the reins from her uncle, Terence back in 2010.  Jim Peace, who grew up with Shaws and as a small boy he would visit the factory with his Dad Terence, now looks after the site.
In the last 12 months we have welcomed the sixth generation into the pickling fold. Annie Shaw is the Great, Great, Great Granddaughter of George Shaw our founder!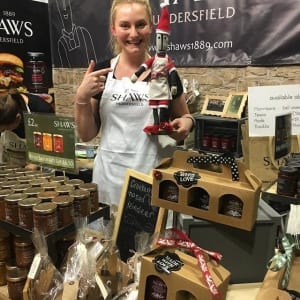 So we really are a family team with a long history and we're reet proud to make our delicious products for you and your family to enjoy.