Yorkshire
Posted on 13th February 2019
The Home of Great Food!
There's no surprise that Shaws of Huddersfield chutneys and relishes taste so good when you realise they come from God's Very Own Country.  Yorkshire! Home of some great tasting grub.
There's much more to Yorkshire's culinary delights that just the traditional Yorkshire Pud mind which partners up perfectly with a Sunday Roast.
Here are our Top 5 Eats that you must try on a visit t'up North t'Yorkshire.
Wensleydale Cheese.
First made in the rolling hills of the Dales by local Monks in the 12th century.  Made popular in recent years by Wallace and Gromit who announced it as their favourite cheese!  And goes really well with our Caramelised Onion Chutney!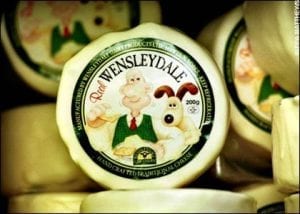 Yorkshire Parkin
This ol'classic sweet treat dates back to the Industrial Revolution and is traditionally eaten on Bonfire Night.  (Picture credit: flickr Spider)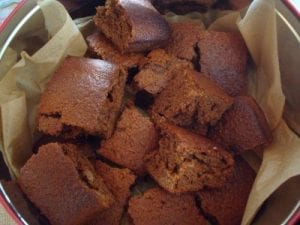 Rhubarb
Grown mainly in an area known as the 'rhubarb triangle' between Wakefield, Rothwell & Morley. In side the forcing sheds, you can actually hear it grow as it creaks in the dark surroundings. (picture BBC Good Food)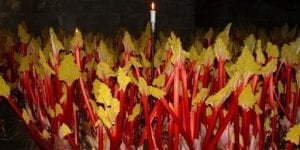 Pontefract Cakes
The only town to grow liquorice in its surrounding fields and make it into sweets.  2cms in diameter and stamped with a picture of its famous castle and a raven. (picture from Flickr David Spellman)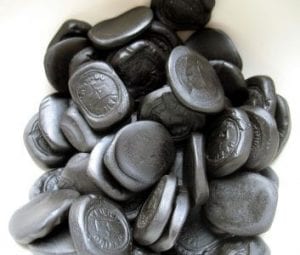 Yorkshire Beer
Well strictly not food, but too worthy in its own right not to get a mention! Locally brewed beer is a Yorkshire Staple whether it be a bitter or traditional ale like IPA.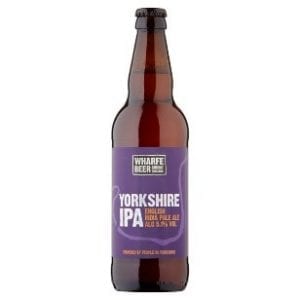 So there is much to be proud of when it comes to Yorkshire food and drink. It's obviously no surprise that Shaws chutneys and relishes come from such a foodie county. Renowned for great tasting dishes, fabulous ingredients and artisan goodies.
To see what the oldest family owned chutney makers in Yorkshire have to offer, where  years of experience and pride go into every jar, click here: https://shaws1889.com/our-products/